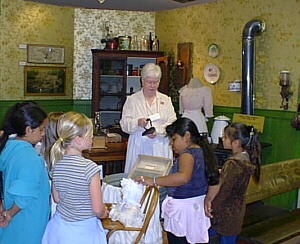 The students learn about kitchen "gadgets" from way-back-when. Our docent is holding a stove-heatable iron in her hand.



You did the wash how?!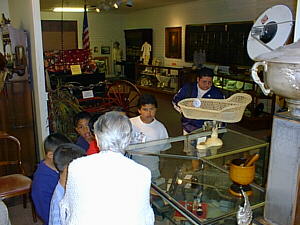 The doctor's office equipment was both a little cute (baby-weighing scales) and a bit scary (the saw).
Above, the entire class is welcomed to the Santa Maria Valley Historical Society Museum by the two docents in period dress.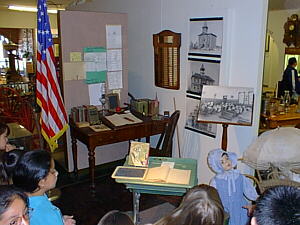 Several of the students recognized pictures of "their buildings" on the walls at the museum. There were several school pictures here in the school corner, including a photo of the old Union High School.



A telephone operator's board looked more complicated than it actually was. Did you know that phone call lengths were recorded by hand on cards in order to prepare bills at the end of the month?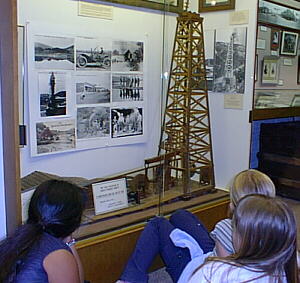 Oil from Santa Maria's past was a familiar topic for these Alvin All-Star Railroaders.