PB&JRR crewmember Bill Foster (right) shares the Lionel train he received as a present on the occasion of his first Christmas! It's a Lionel #248.



Several members of the visiting church men's group watches as the train approaches the water tower just outside Fosterville.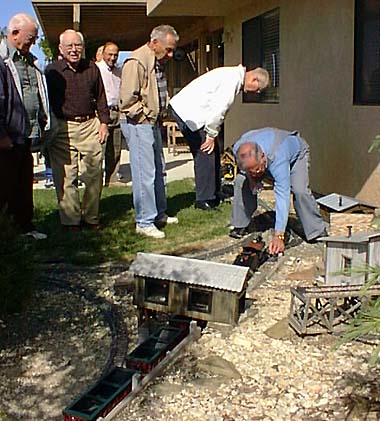 Bill throws the switch at the tippel. At right is the Triple T Mining company with the lumber mill just beyond.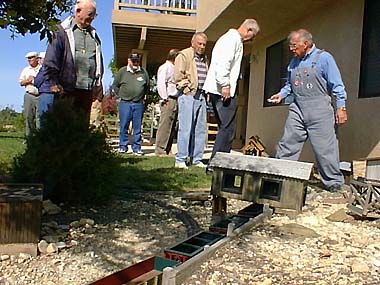 An engineer-in-training highballs past the hobo encampment.



The freight train passes behind the Fosterville depot with the mine shack in the far distance.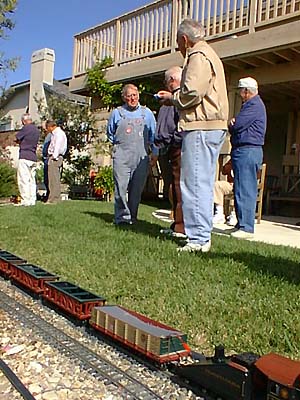 Engineer Bill discusses the finer points of operation as the freight passes practically unnoticed. The farmstead area by the Shamokin Division is in the distance.