These pictures were taken on March 1, 1898*. The PB&JRR will be relocating to the Nipomo area at the end of this month. Stay tuned for the next incarnation...

See the Farewell Open House a few days later.



The Triple-T Mining Company.



The Rasmussen General Store and blacksmith's shop.



The Cora Savidge Elementary School.



The patio was intended to have a platform feel.



A 3-suite office building, including the offices of the PB&J Railroad.



The lumbermill.



The mine with Fosterville to the right.



The Princess Farmstead.



Shamokin station area, downtown.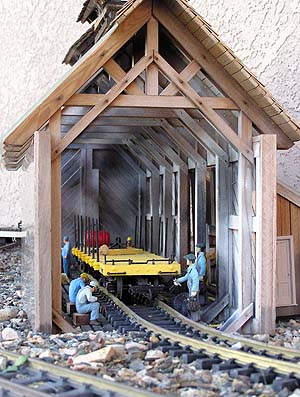 The recently constructed enginehouse.



Some work buildings at the Shamokin yard.

A few more pics...





*For actual year, add 107

[Fosterville Times Press]
[PB&JRR home page]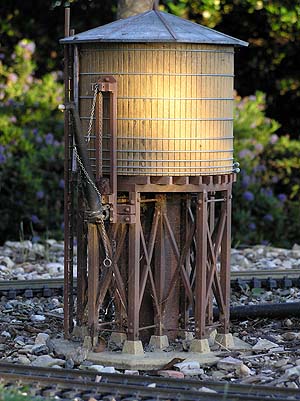 The water tower out on the mainline.



The Shamokin yard tower as seen from a distance.



The Shamokin yard tower.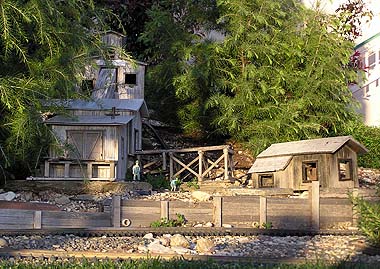 The Triple-T Mine.



A shack near the mine.



The industrial leg of the railroad.



The hobo encampment.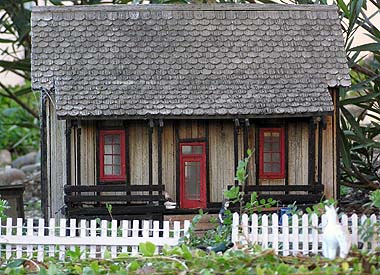 The house at the Princess Farmstead.



The Fosterville depot.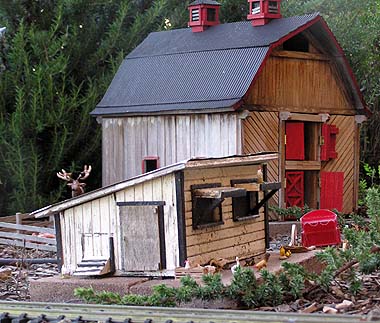 The barn at the farmstead.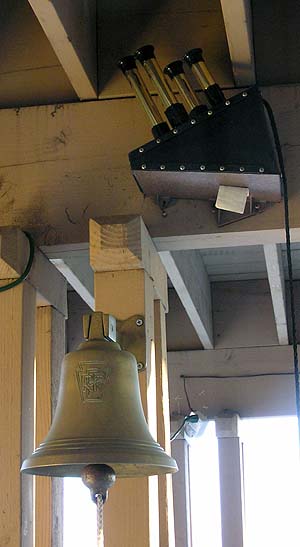 Before we could run the trains, visitors would have to ring the bell and sound the whistle. Perhaps the neighbors are happy the railroad is relocating...