© Jamie Foster, 2005-present
June 18-25, 2005
Pages: 1, 2, 3, 4

Jamie, Lynn, and Trevor take Amtrak's Coast Starlight to Seattle for a little R-n-R.

A "City Pass Seattle" worked out well for us: Space Needle, Pacific Science Center and IMax Theatre, Argosy Cruise of Elliot Bay, Seattle Aquarium, Woodland Park Zoo, and the Museum of Flight (to which we didn't make it). We also rode the Monorail, saw fish fly at Pike Place Fish Market, visited the Boeing plant in Everett (where they assemble 747s), and had Starbuck's coffee on every block of downtown. We thoroughly enjoyed these restaurants: Ivar's (along the wharf just south of the Aquarium), Pike Place Brewery, and Gordon Biersch Brewery (in Westlake Center).

While we had a great time in Seattle, this is, after all, a railroading web site. So, most of the pics here focus on our round-trip Amtrak trip on the Coast Starlight. We boarded at San Luis Obispo (SLO), CA (about 3 hours late), and arrived back at SLO about 7 hours late. As we see it, free time on the train!



Enjoying life in the Parlour Car (unique to the Starlight).



Mountains of Washington State.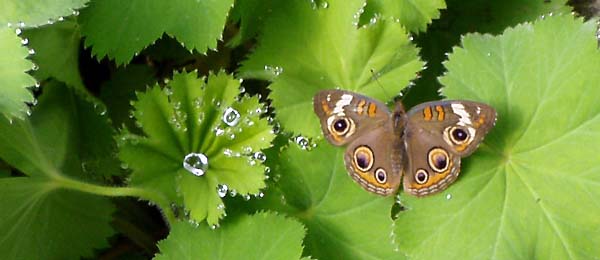 Seattle's Woodland Park Zoo had a cool butterfly exhibit. This zoo is on top of it - they got the zoo.org domain name!



There they are again in their roomette.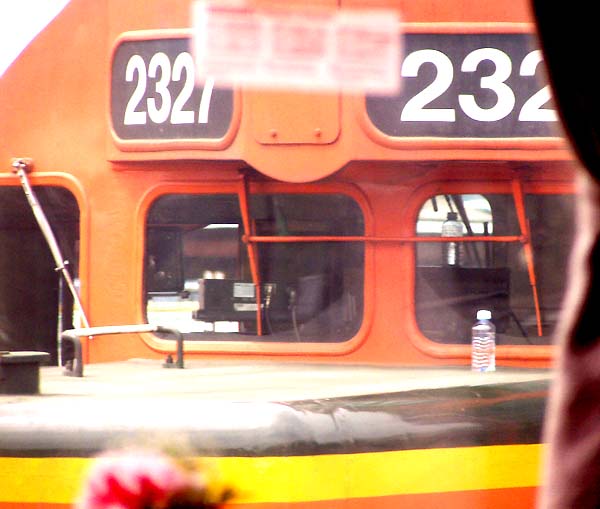 BNSF No. 2327.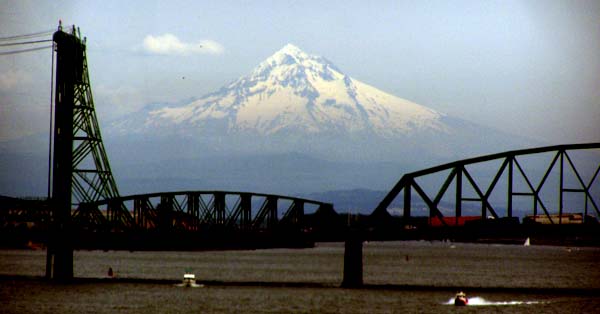 Mt. Hood (Oregon).



A Tioga Pass Pullman.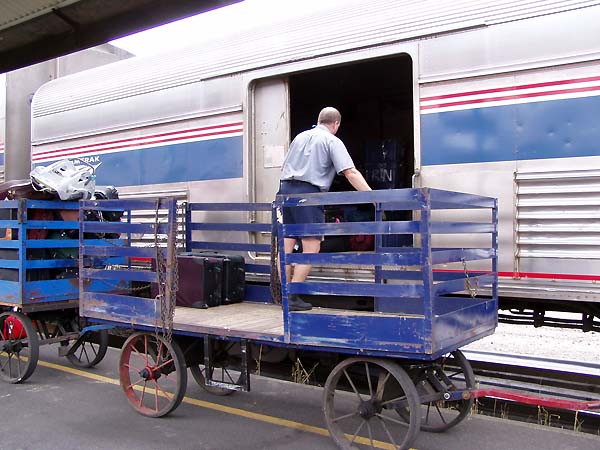 Baggage cart at Portland, Oregon.



Amtrak's No. 11 Coast Starlight, southbound, at Portland.



Union Station, Portland, Oregon.



The Starlight boasts the Parlour Car.



CEFX No. 103 just beyond Portland's Union Station.

Pages: 1, 2, 3, 4



| G-scale | 7.5" Gauge | Home | News | Links | Gift Shop | About |